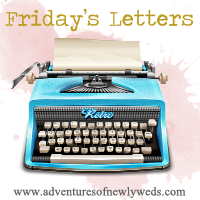 Congratulations on your commissioning today, the parade was awesome.
From, Proud Military Supporter
YOU were awesome today at the parade - thank you for being such a good little girl. You slept through the majority of it, even with the band playing loudly right next to us. The only time you were upset was when the F-18's did a fly past. But I understand, I don't really like pilots either lol. Could you please try to fall asleep on your own now though, I really don't want to continue this whole rocking you to sleep thing (don't get me wrong - I LOVE snuggling with you but you need to sleep on your own).
Only 364 days until YOUR graduation. I'm starting to get really excited. I'm also starting to plan my outfit for the Convocation, the Commissioning Parade and the Grad Ball. So excited :)
Love, your super proud Wife
Thank you for closing down this Christmas for construction. This means we get a free upgrade to Beaches Negril because we were already booked. Thank you Thank you Thank you. SO pumped for this trip. It's going to be awesome. And thanks for doing military discounts too :)
From, Your super excited Vacation junkie
Wish I could be in E-town for the CWL Convention this weekend. I'm sad that I'm missing out on it. It was a blast last year. I know you'll have an awesome time. Keep your chin up and don't let certain people get to you. You are awesome and you've done a great job as President :)
Love, Your caring daughter.
I miss you. That is all. Oh and only approx. 1 month until you are here. YAY.