I am so bad in posting this so late - I don't know where June or July went. Down the drain really - I can't believe that the summer is almost half over!
I participated in an awesome Summer Essentials Swap hosted by the lovely Nicole over at: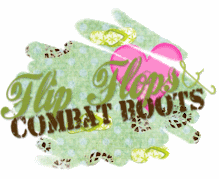 My partner was the AWESOME Kimberlee who blogs over at
I Have A Degree In This
. You really REALLY need to go check out her blog. She lives in NYC and I love reading her stuff. Seriously. Go check it out. Right now. :)
So I received my package (in a very timely manner - she can tell you she got hers late from me because I accidentally mailed it to myself first - WIN for Karen lol).
And I LOVE the contents of it!
First - it came in this SUPERFUN box. Who wouldn't want a package in bright polka dots??
This is what it looked like when I opened it up - a pretty card and some awesome stuff!
So she sent:
1. Neutrogena Oil blotting sheets - definitely a must need for summer heat.
2. Coppertone Oil Free Face Sunscreen - I am SO thankful for this. I hate how greasy sunscreen feels on my face and this stuff is AWESOME!
3. Essie Nail Polish in Lilacism - I haven't used it yet but it matches two of my shirts so I'm pretty pumped.
4. EOS lip balm. This stuff is the cat's meow. It's like a gumball shape, so cool. And it makes my lips feel great.
5. Watermelon Extra Gum - this girl knows me too well - I have a small obsession with chewing gum and I LOVE watermelon flavored gum. So delicious.
And that was my fun Summer Essentials Swap Box. I love doing things like this - it makes me happy to get mail other than bills lol.