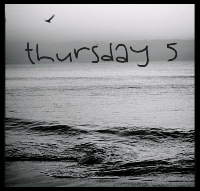 Fascinating
Pleasant
Sweet
Sensational
1. It's FASCINATING watching Nora sleep at night - she is so friggin cute.
2. It's PLEASANT to have had two great nights of sleep, especially since I was feeling sick this week. I'm very happy for that.
3. It's SWEET that my baby girl gives kisses now. They are open mouth with tongue but if you ask her for a kiss she leans right over and gives it to you - it's definitely sweet. :)
4. I had a SENSATIONAL time yesterday hanging out with my good friend Pam. We missed our weekly hang out last week because of the holiday and other stuff (you know LIFE got in the way lol). And I truly love hanging out with this girl. She's awesome.
5. My HEARTWARMING moment this week was a text message from my Mom telling me that my 11 month post about Nora made her cry and she said I'm a great writer. That makes me feel great because well, I'm not really the "writer" in the family (that's my sister - she has a book), and to know that my Mom thinks I'm doing a great job with my little girl, warms my heart right to the core :) Love you Mom :) (I know she reads this - and this might make her cry too hehehe)